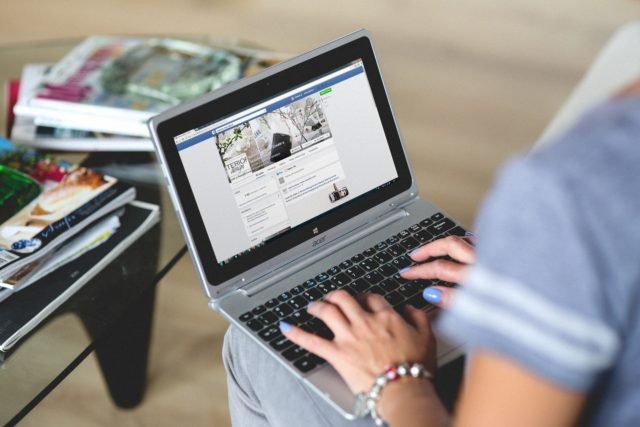 We know almost every business has a strategic plan and with those strategies, huge and small businesses grow. Digital marketing and digital marketing strategy is a very important factor in any business growth. Digital marketing and a plan that help to grow your business and that achieve the specific digital goals via online carefully selected marketing channels is a digital marketing strategy.
Digital marketing strategy helps you to identify, what thing makes your company different and unique from others. Digital marketing strategy help to get your messages out to your audience nowhere is the targeted plan when your audience turns into your customers and customers help your business to grow more often.
We know some of the small businesses that have gone online, like leather warrior. They started working from a very limited budget additional that they have to maximize their marketing budget when they thought to compete with huge digital marketing companies. Here the question is how they would be able to compete with these agencies with a small budget?
Let me tell you, Manifold marketing strategies for small businesses has proven to get more and more bang for their buck, these relatable strategies will help you to do a lot more having a small budget. Here are the top most marketing strategies for you that will help your company to grow if you have a small business.
Maximize Your SEO Efforts
The most important marketing strategy that every small and huge business should follow is search engine optimization (SEO). The process that optimizes your website content and website structure make it much easier for the search engine to read or crawl. To rank higher on the search engine you must have to focus on the relevant keywords. The more you rank on Google the more opportunities you get to drive more traffic to your website.
Not everyone uses a desktop. Some users use mobile devices to search for local products to shop online. It is important to optimize your content for local SEO. By doing this you have a chance to increase your appearance in those local mobile search results. Make sure your website has a quick responsive service especially when the user is asking a question through a mobile device.
Use PPC For Quick Results
Pay-per-click (PPC) advertising is a type that promotes the online ad model. PPC advertising is very helpful in small businesses and in digital marketing. It displays their ads to an audience that mostlysearch the products online. How pay-per-click works? It's just simple whenever a customer clicks on that ad content you upload your pay for that each time.
Almost every social platform like Facebook and several other ads platforms like youtube are using the pay-per-click (PPC) model. Remember for the small business you have to focus on the pay per click ads and especially for those who work on search engine and Google.
How PPC works on a search engine? well, the advertisers must have to bid on certain keywords relatable to their services and products. The search engine uses the algorithm to determine which page tends to show up first in the search engine results page (SERP) which is also based on the validity and quantity. Yes, keyword research has a main role in PPC ad campaigns. one had to bid on the keyword that is used by a relevant lead.
Leverage Content Marketing
The centermost Ideators content marketing strategy not only for small businesses but for huge businesses as well as a content marketing strategy. A strategy of publishing and creating quality content that relates to the target audience. The only key to generating quality content marketing is to know about what your targeted audience cares about the most that include their needs, desires, and great challenges.
Content marketing strategy focuses on long-term planning for your business. Your SEO can be improved by the quality content you provide. An important factor is to build a trust relationship with your audience. This content marketing strategy promotes a powerful branding image and trust relation with your leads customer.
Yes, this strategy provides a powerful return on investment for your brand because this is an ongoing strategy and you can continue your content marketing after when your original piece is published.
Social Media Marketing
It is the next marketing strategy for your small business. A well designed digital marketing is social media marketing. This marketing strategy is the next level of marketing strategy. You have great quality content in your hand now it's time to spread your content on social media. Social media platforms include Pinterest, Twitter, Instagram, Facebook, and manifold other platforms. These platforms help to gather more organic traffic to your website.
You run your social media campaign and you will see the results in minimum time. Remember you have to gain organic followers so that your brand and content can get more attention than you think. This digital marketing strategy can help to convert your followers into your customers.
In a Nutshell
These are some proven and actionable methods meant for small businesses. If they follow and practices they will succeed. Remember the first thing that you have to consider when developing a website for your small business is search engine optimization.
Once you have done with SEO then you got a clear chance to enhance your content on delivering channels by mobile devices.
In the end, all you need is to revisit the digital marketing strategy that you plan for your small business. Ensure that you generate content that matters, contains relevant information, and makes sense.
Munis Khan is a Digital Marketer and content producer who build innovative ideas and content to promote various products of the company in the market. He aims to extend his assistance in B2B and IT marketing by his engaging blog.