Penny loafers are an evergreen choice of footwear to make a fashion statement for men. They are comfortable to wear and convenient to style, as they can be paired with a wide range of items available in your wardrobe.
Furthermore, they're an extra comfy pair of shoes that are easy to wear on a busy day. They can further be worn at a wide range of social occasions and fit in all kinds of dress codes. But what exactly are they, and how should you wear them? Consider this to be your guide.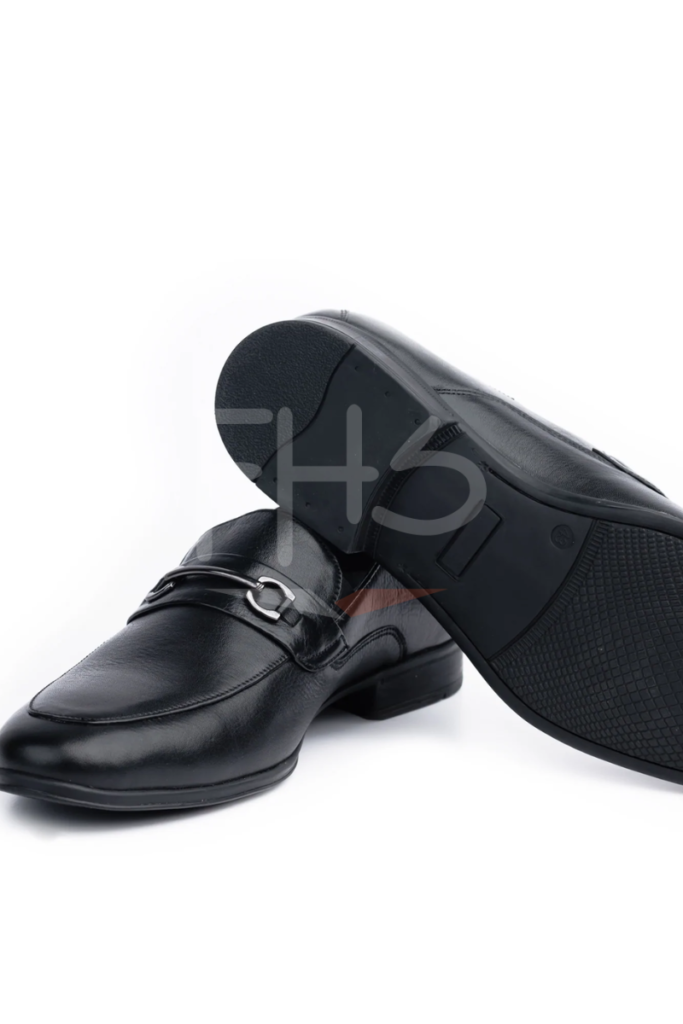 Which loafers to choose?
Penny loafers are lace-less shoes with a slipper-style upper that is sewed to a separate sole and heel. They are made up of soft leather and save you from all the discomfort of hot weather, making them the right choice for summers. The leather strip design of these loafers is called a "saddle" that sits evenly across the instep. There are many different kinds of penny loafers.
Blind penny loafers: The center point of the strap of blind penny shoes are shaped in a diamond cut and is just like a standard penny loafer except that the diamond cut-out in the seat's middle is either filled in or non-existent; subsequently, the name "blind" penny. This little detail is an amount to the qualities of an ordinary penny loafer. Such blind loafers may be worn with your casual outfits or while lounging around in your denim.
Beef Roll Penny: A classic pair of penny loafers that has aesthetic details engraved on them as stitches. The plug is stitched to the sides which are larger than the usual pair of loafers. These handsome details are a plus point to the casual look, and they automatically become your go-to slip-on.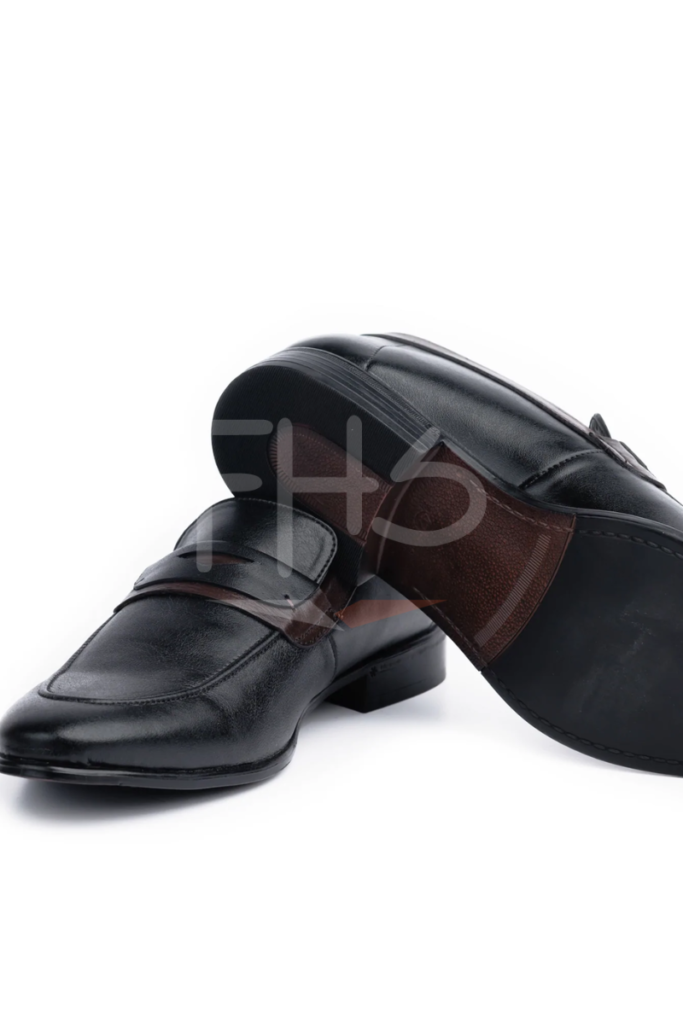 How to style your penny loafers?
There are no hard and fast rules when it comes to the styling of penny loafers; they are innovative footwear that will automatically elevate your summer look. You may slide into a pair of loafer and slip-on versions with suits, traditional outfits, and loungewear. A good pair of loafers will add a formal yet comfortable, simple yet fashionable feel to your sartorial sense.
Casual Outfits
Sneakers are usually the go-to pair of shoes when it comes to casual wear, but if you're tired of that look, you can easily opt for a high-quality pair of loafers to make your look stand out, adding a touch of excitement to your casual style.
Business-Casual Outfits
Contrary to casual, if you're going for a business-casual look that lies on the formal to semi-formal spectrum, you need to pair your loafers with a tie and the right kind of outfit i.e. chinos, a formal shirt, and an overcoat (if that's what you want). Your loafers will go well with any of your formal outfits, while also providing you with enough comfort to make a busy day easier on your feet.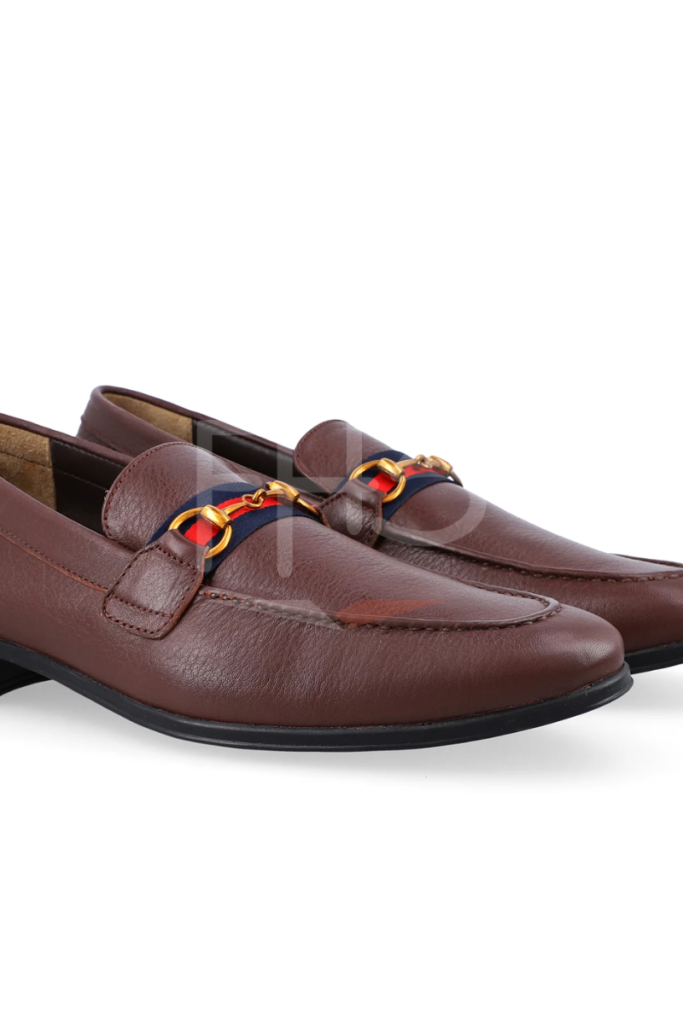 Casual Retreat
Yet another way to pull off penny loafers is by pairing them with your shorts-and-t-shirt ensemble as you go to the beach or any other place while taking a break from the routine. With these outfits, you can choose to go for chromatic colors and pair them with brown and black colored loafers to complete the look.
Loafers for the Summers and Fall
Loafers are available in a wide range of colors and manufactured in a way that they bring out the wearer's personality in style. And the best part? They can be worn on all kinds of occasions in all kinds of weather. This indicates that there is no specific season for pennies. You can easily wear these timeless shoes during summers or fall, and as long as your outfit matches the look, you're good to go!
Concerned with the Fit?
When it comes to loafers, people with high instep think of all kinds of issues they might face, but that is not necessarily the case that a man with a high instep will not at any point have the option to wear a penny loafer. It simply implies that you'll need to take a stab at a couple of matches. This is your destination for a perfect fit. Just make sure that the fit is comfortable and relaxing on your feet, and your day should serve you well.
If you are still thinking penny loafers belong in your closet or not, let us help you with that. Each man, regardless of his work or age,  has the right to own a penny loafer. They are so flexible and exemplary that they offer benefits from flexibility to comfort in a lot more ways than any other formal pair of shoes. If you're looking for more in men's smart casual fashion, visit FHS Official.

Bolchaal is a platform of passionate writers who want to aspire others through the amazing ideas they have relating to our beloved homeland "Pakistan".